Westland Tai Poutini National Park is a MUST SEE when traveling through the South Island of New Zealand. Nestled along the rugged west coast, this incredible park is located in the heart of the Southern Alps- the impressive mountain range that runs all along the coast… It extends from the highest peaks of this mountain range all the way down to the picturesque coast, covering a wildly varied array of terrain and climate zones along the way.
The most popular tourism attractions here are the Fox and Franz Josef glaciers- massive sheets of ice that gather in the upper bowls of the mountains before grinding their way down towards the sea. The Fox and Franz Josef glaciers are two of the most accessible glaciers in the world- they descend to less than 1,000 feet above sea level, making them ideal for adventure tourism operators and explorers alike. One can literally walk right up to the tips of these glaciers- it's incredible…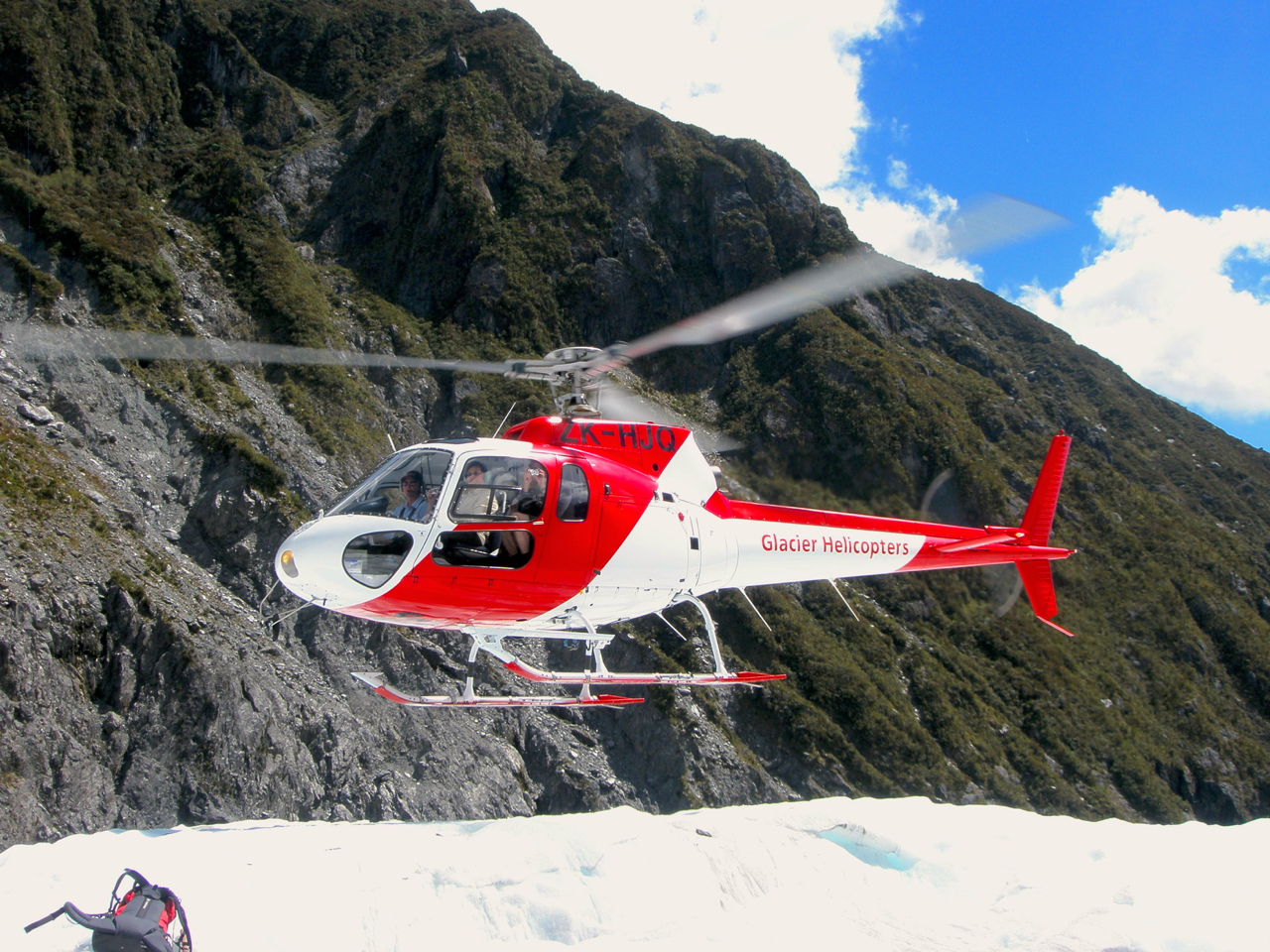 During the peak summer months, the nearby townships of Fox and Franz Josef are bustling tourism hubs, with several operators offering a wide range of glacier-related activities: scenic helicopter flights, half and full-day glacier hikes, ice climbing courses, and more… If you can do it on a glacier, chances are you can plan it through the operators in Fox and Franz Josef… The towns themselves also have a lot of charm- mountain lodge-like accommodation, with several restaurants, cool cafes, and the requisite pub or two…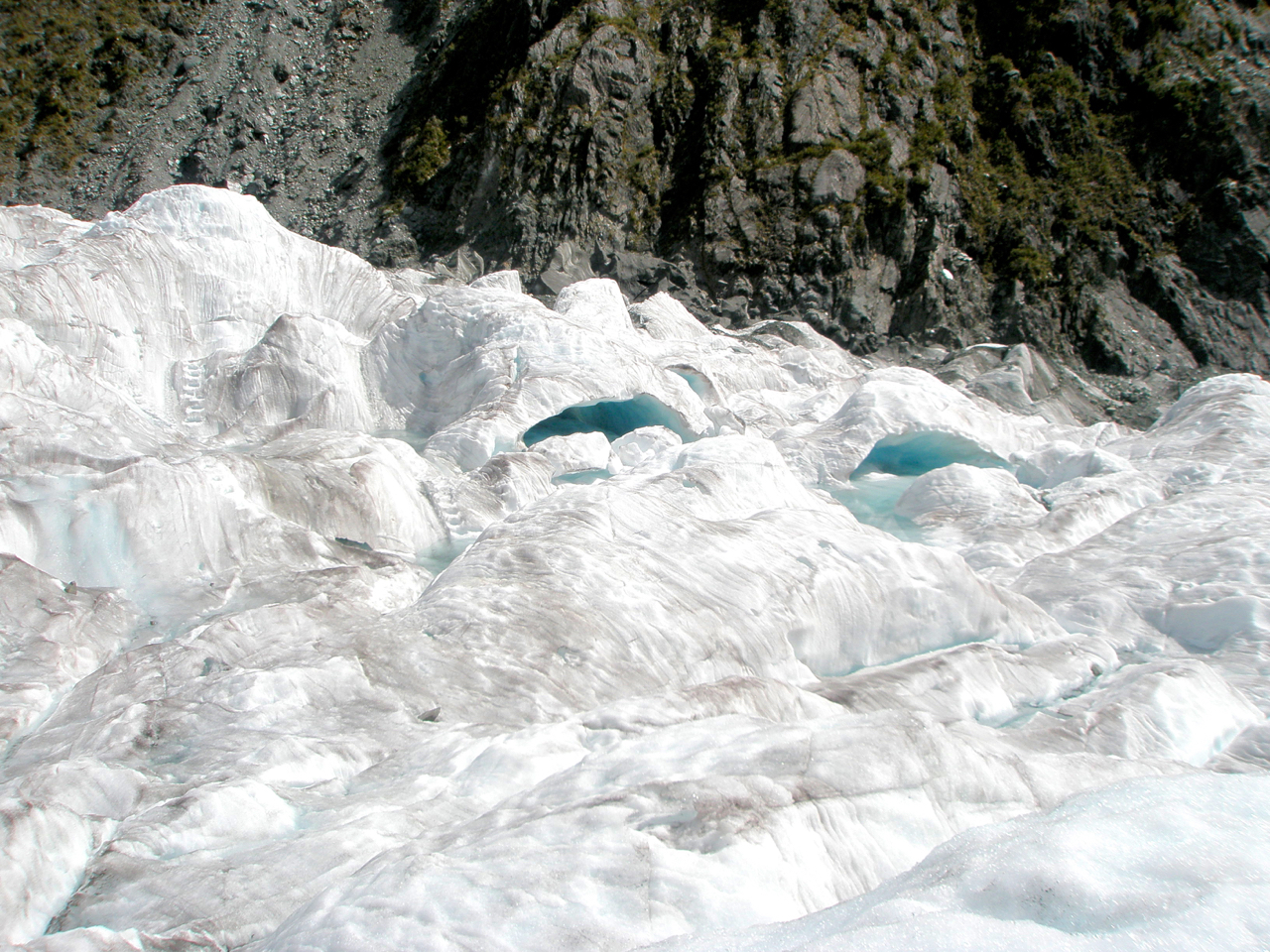 The glaciers are SPECTACULAR- monstrous sheets of white and blue ice carving out incredible paths as they creak, pop, and groan their way from the mountaintops towards the sea- all set amidst the magnificent green of New Zealand. Helicopter flights provide an unforgettable view of these natural wonders, and the pilots know how to add a few thrills of their own to the ride… Glacier hikes are ideal for exploring the 'Compression Zone'- the flatter area where the ice 'slows down' and compresses into caves, arches, and other-worldly formations. Full-day ice-climbing courses are full-on hikes from the foot of the glacier, through the ice-falls, and up to ice walls scouted out by the guides. Climbing boots, climbing crampons, ice axes- the whole deal… It's AWESOME…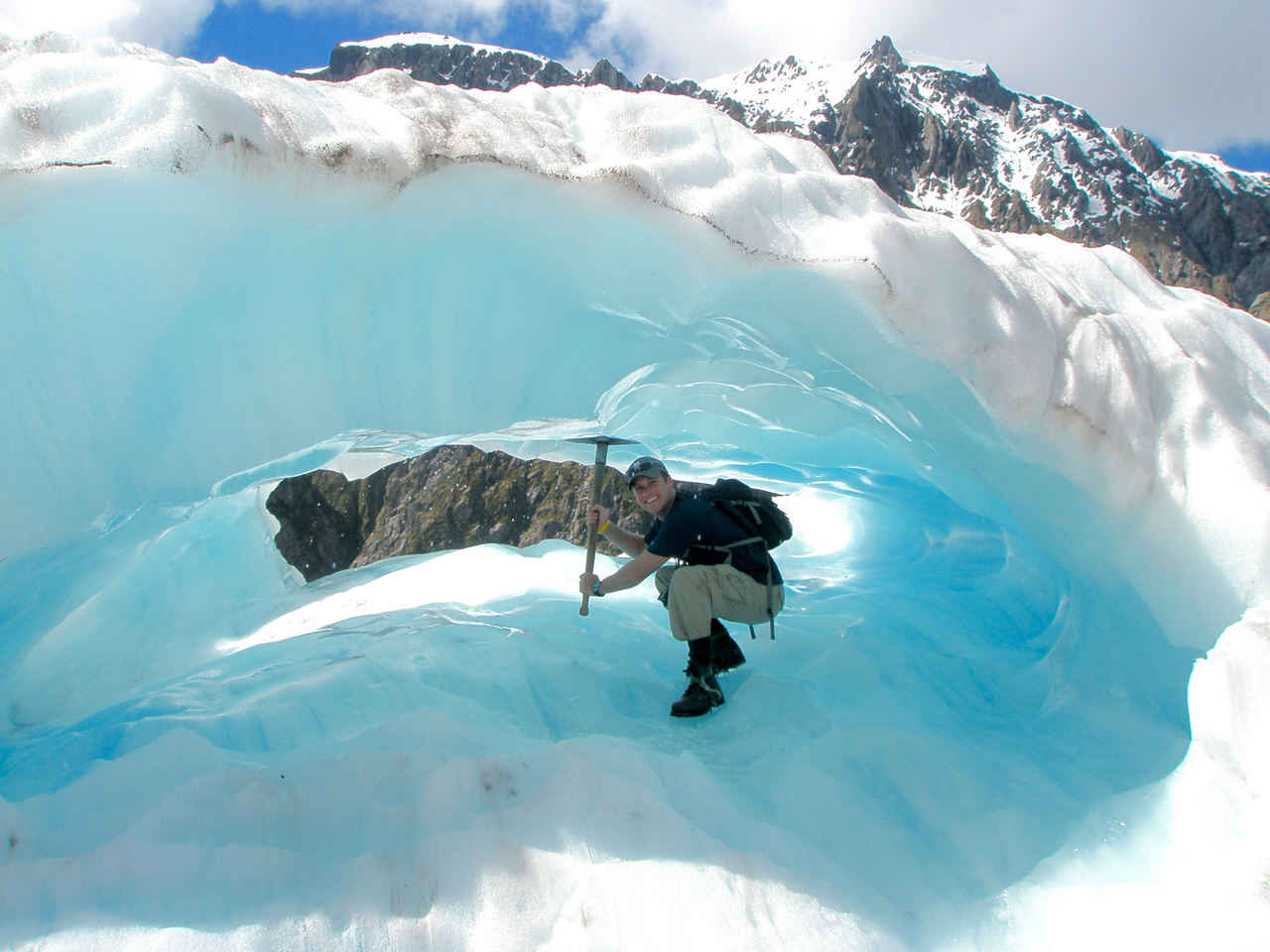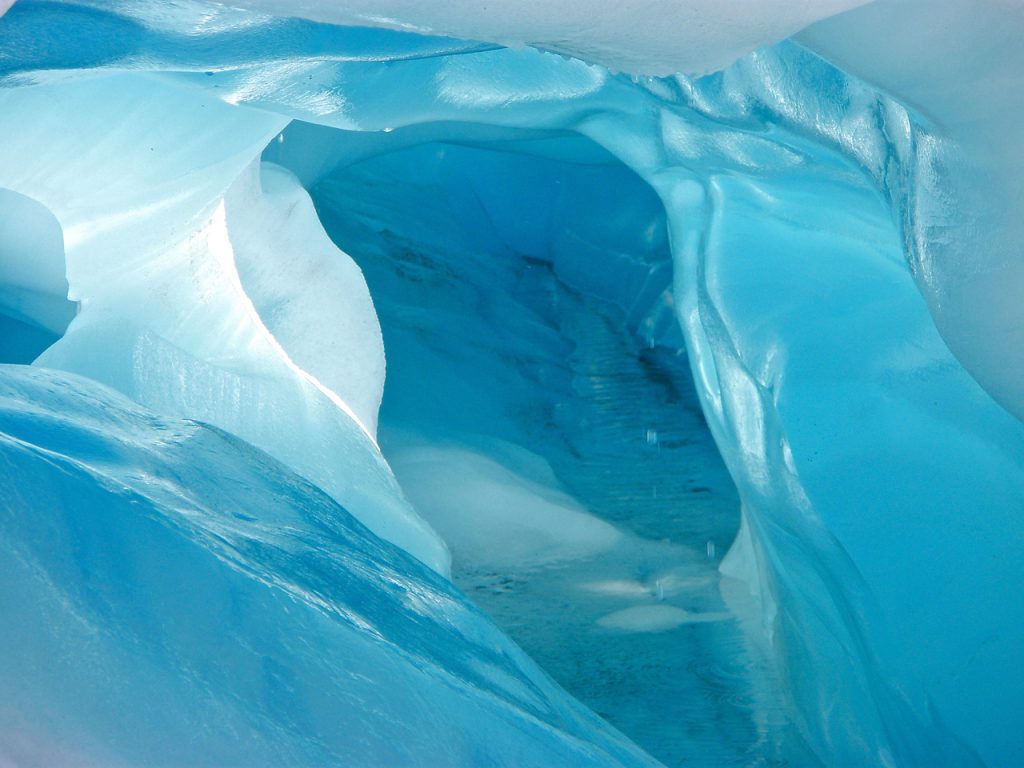 Getting there:
Fox, Franz Josef, and Westland NP are easily accessible through the InterCity bus system, and are a beautiful drive from the tourism hubs of Queenstown (4:15) and Wanaka (3:15) along Highway 6.
Operators:
Fox Glacier Guiding- www.foxguides.co.nz
Franz Josef Glacier Guides- www.franzjosefglacier.com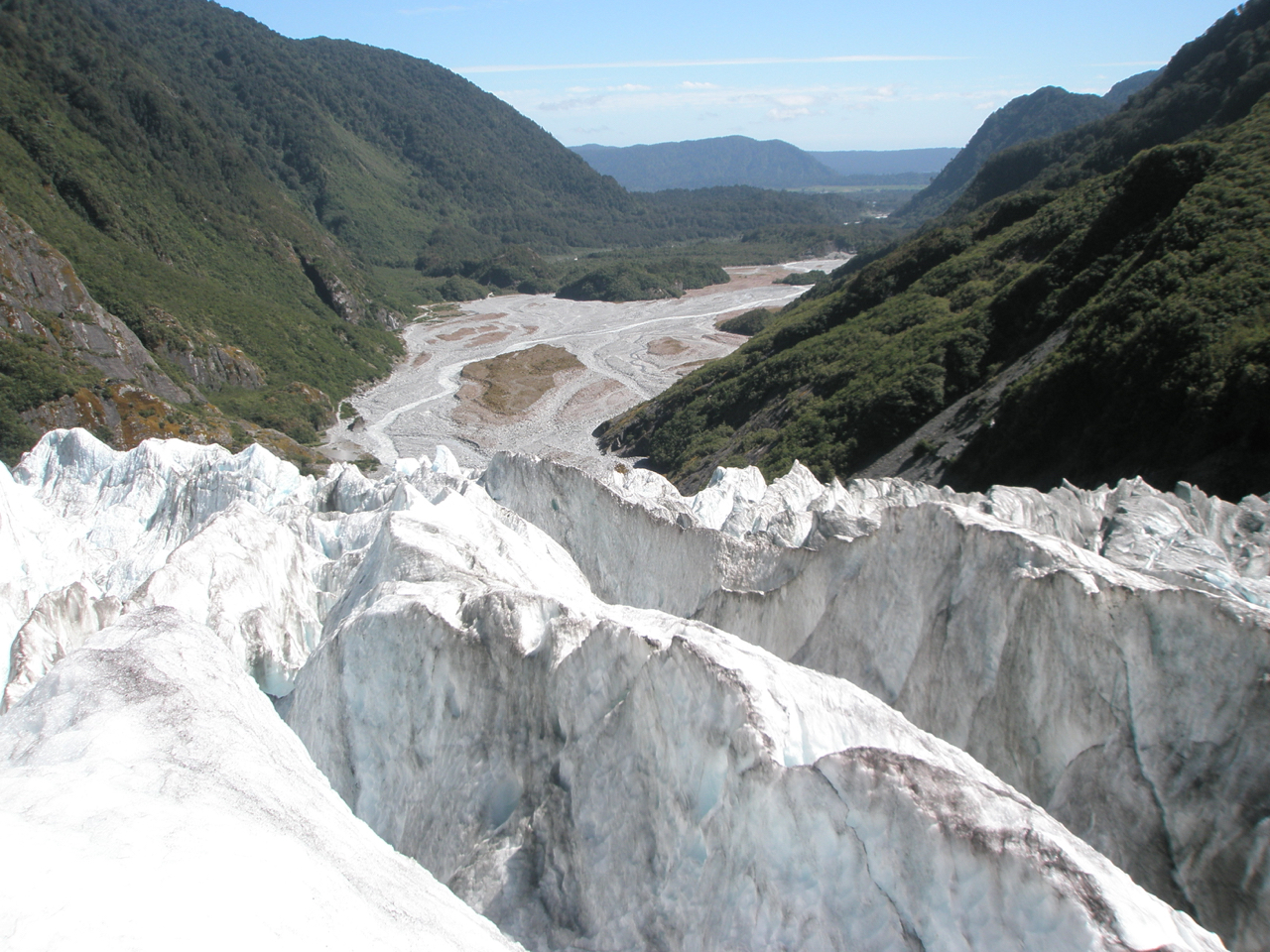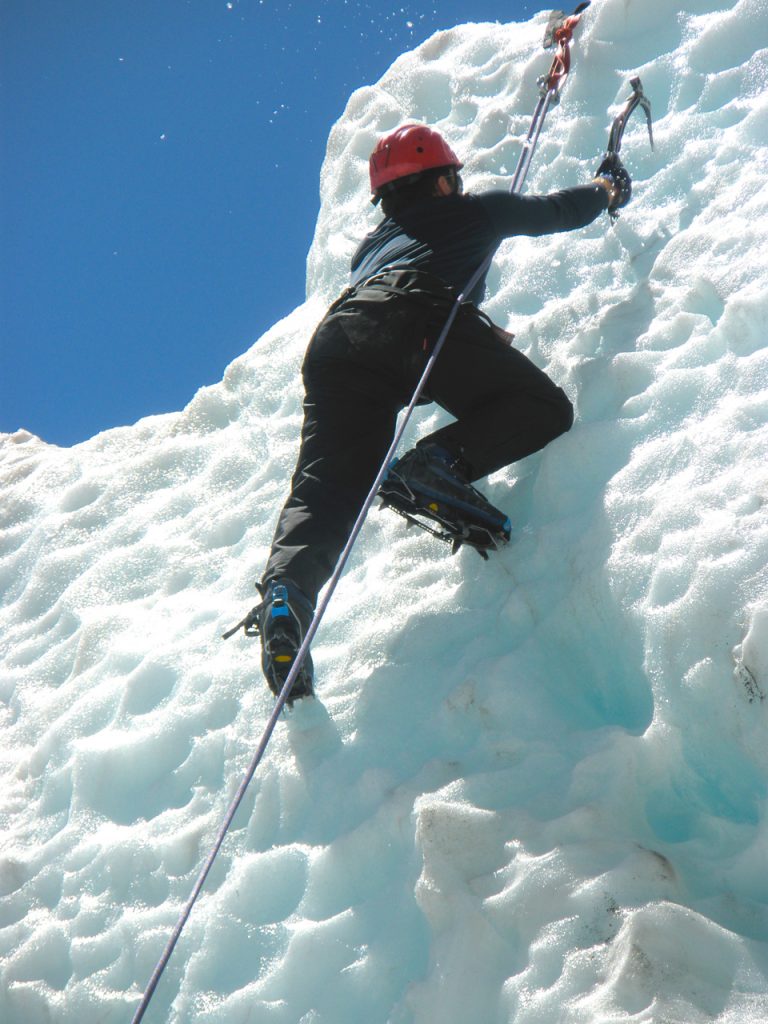 Fox Glacier, Franz Josef Glacier, and the INCREDIBLE Westland Tai Pouitini National Park- slather on some sun cream, grab your crampons, and don't forget your ice axes- awesome adventures await… GET AMONGST IT!!!!
To start planning YOUR adventure through New Zealand, click HERE......