Rotorua is a hot-bed of activity on the North Island- literally and figuratively. Situated over one of the most volcanic regions in the Pacific Rim, Rotorua is renowned for its geothermal pools and volcanic attractions. Along with this, it is also a hub of traditional Maori culture, with several opportunities to learn more about and experience the customs of the native inhabitants of New Zealand. Whether you're into spouting geysers and bubbling mud pits or traditional dances and delicious bbqs, Rotorua has something for everyone.
Getting There
Rotorua is located on the shored of Lake Rotorua, just north of Taupo. It is easily accessible via bus and hop-on/hop-off tours, as well as domestic flights.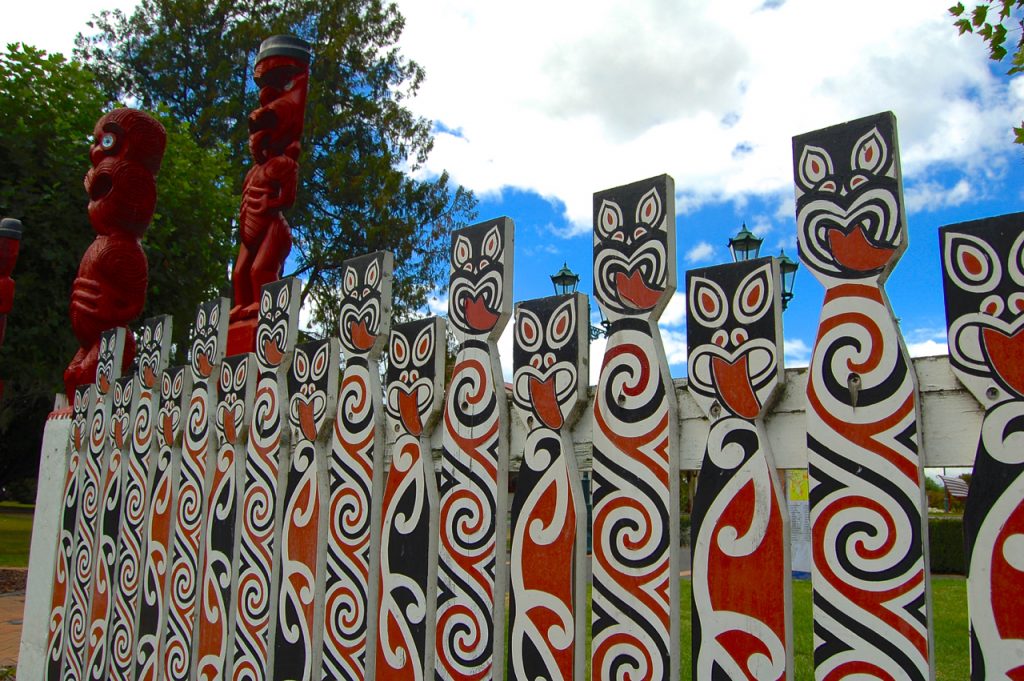 Things to do in Rotorua
Visit Wai-O-Tapu Thermal Park- geysers, bubbling mud, smelly sulfur, and incredible acidic pools dot the ladscape in this amazing park.
Take in some culture- there are several operators that put on traditional Hangis- Maori dances and bbqs. The dancing is intense, and the delicious food is cooked in the traditional manner- in the ground using heated stones. Learn the famous Haka war dance, and then eat some good food. Win-win.
Hit the trails- the Whakarewarewa Forest is a mountain biker's paradise. Hire a bike, grab a trail map, and give your lungs and legs a workout. Trails vary for every type of rider, beginner to expert.
Get out on the Lake- Lake Rotorua is an inviting way to spend a day, kayaking around the waters, exploring the shores. Ask your hostel about boat hire.
Visit the Museum of Art and History- the dominating structure of the town center, the Museum of Art and History provides excellent details into the history of the region, and displays remarkable examples of traditional Maori art.
Walk around town- while there isn't much in the way of bars, pubs, and restaurants, there are HEAPS of examples of traditional Maori architecture.
Insider Tips
When at the Hangi, don't mess with the Maori warriors- not a good idea.
There are several free geothermal reserves in and around town that you can visit- ask your hostel about details.
There is some great lawn bowling on the greens in front of the Museum of Art and History- check it out, or have a go yourself.
Pay attention to the timing of the geysers- some go off on their own schedule, some are set off on purpose. If you've paid the money to get into the geothermal parks, you don't want to miss the geysers going off.