Rwanda is a beautifully green country in Central Africa, but is perhaps best well known for its horrific history. While the scars of the 1994 genocide continue to heal, the country is striving to leave its past behind and embrace a better future. One method that the government currently focuses on is tourism- specifically those that come to Rwanda to view its most famous residents, the highly endangered Mountain Gorillas. With a significant percentage of the world's population living in the Virunga Mountains of Rwanda's Volcanoes National Park, this is THE tourist draw in the country. Thousands come to Rwanda every year, forking over millions of dollars in permit fees and other expenses for a chance to see these magnificent animals. While the permits don't come cheap, it is a once-in-a-lifetime type experience, and well worth every cent.
Getting There
Overland trips traveling from Nairobi along the 'Gorilla Loop' come to Rwanda for that exact purpose- to see the mountain gorillas. It is usually a 7-12 day loop, depending oin how many stops the tour makes in Kenya and Uganda. Rwanda can also be reached by international flights into the capital if Kigali, with overland transportation arranged from there. You MUST reserve your Gorilla Permit months in advance- don't expect to arrive in Rwanda to find them handing them out at the airport. Quite the contrary...
Things to do in Rwanda
Visit the locals- as mentioned above, this is a once-in-a-lifetime experience. See below for more details...
Take in the Kigali Genocide Memorial Centre in Kigali- a heartbreaking museum and memorial to those that were senselessly murdered during the 1994 genocide, this modern museum is a must when in Kigali. No, it's not a fun afternoon spent, but it is a necessity in preventing such total evil and madness from ever happening again.
Hike- in addition to the pricey Gorilla Trek, there are COUNTLESS other hike to do through the hills and mountains of Rwanda. Ask at your accommodation for advice on where to go.
The Gorilla Trek
If you find yourself in Rwanda, chances are, you're there to see the mountain gorillas. Again- you MUST reserve your Gorilla Trek permit months in advance of your arrival in Rwanda. Most overland tours will assist you in doing so, but if you're going it alone through Africa, make sure you remember this vital piece of pre-planning. Otherwise, you'll get to Rwanda and have nowhere to go, as there won't be any permits available, regardless of how much you are willing to pay. BOOK YOUR PERMIT EARLY! There- I think we've covered that...
The Gorilla Trek is an amazing experience- a spectacular hike through pristine Rwandan jungle to see some of the rarest and most powerful creatures on earth. Sign us up!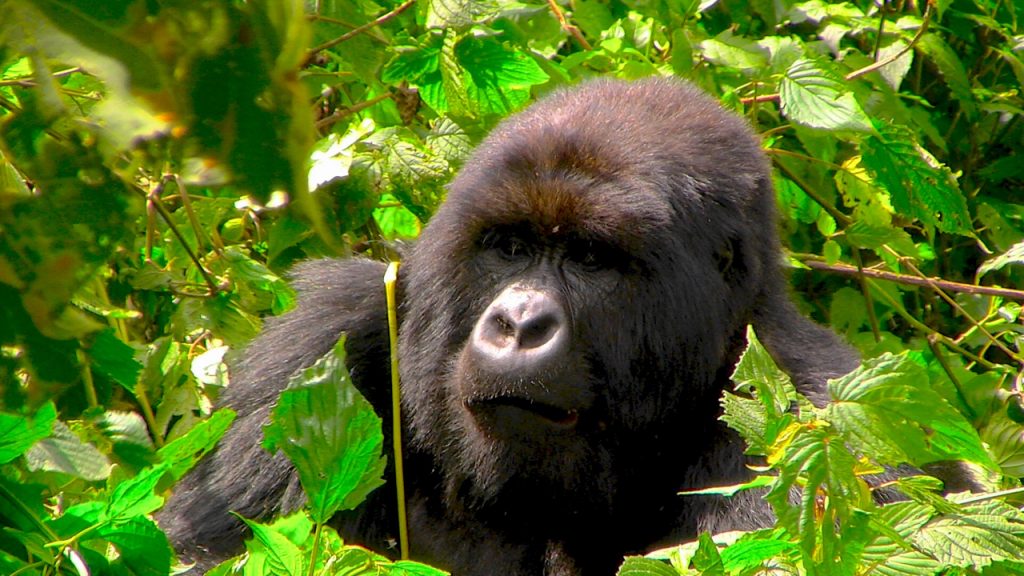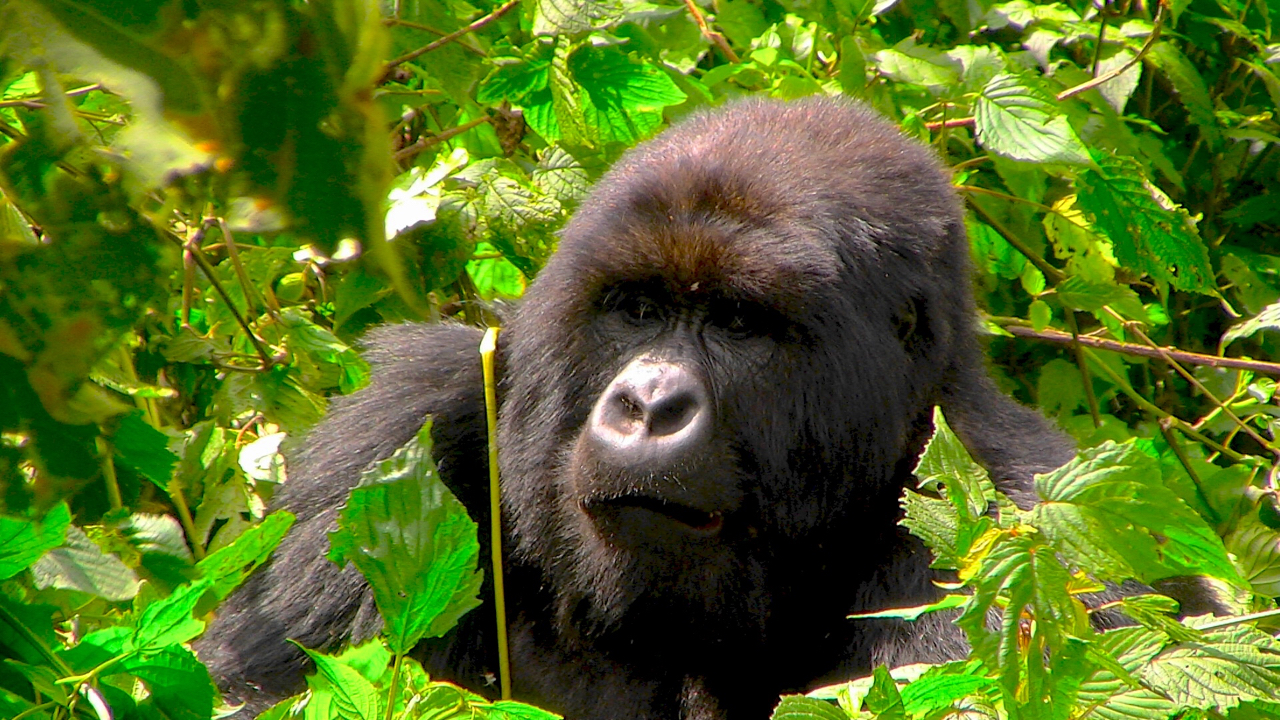 Chances are you'll be staying in Ruhengeri, a local town that is the home base for most tourists doing the Gorilla Trek. You'll be picked up EARLY- well before dawn- so be sure to pack your daypack the night before. Pack for all conditions (suncream AND a rain jacket), as the weather in the Virunga Mountains can change quickly. You'll want to bring some sort of snack/small lunch as well, as you won't know the duration of your trek until you actually set out on it that morning.
Once you arrive at the park's office, you will be assigned a trekking group coinciding with a specific gorilla family. Your trekking guide will detail the safety regulations for your visit to the gorillas- in place for your safety as well as that of the gorillas- as well as go over some history about the park, the daily routine of the gorillas, and some interesting facts about your particular gorilla family. A quick cup of tea or sensational Rwandan coffee, and you'll be off into the mountains...
The hike alone is SPECTACULAR- pristinely manicured fields rising along the mountain foothills, the lush green jungle climbing up the steepening slopes to the blue Rwandan sky. Locals in the fields smile and wave as you pass through, while your guide details the working agreement the park's governing body has with the local communities- a trickle-down financial system that supports their farming efforts and brings schools and medical facilities to their communities. Before you know it, you'll be climbing over a low stone wall, out of the fields and into the jungle...
Your guide will be in constant contact with the spotters in the field- park employees responsible for protecting and monitoring the gorilla families around the clock. They will inform your guide of any movements the gorillas may make during your ascent, allowing your guide to adjust direction on the fly. Eventually, you will be told to leave your bags under the watchful eye of one of these spotters, and your encounter with the gorillas will be set to begin.
Once you've located the gorilla family, you will have ONE HOUR to view them. Trust us-  the time FLIES by- it feels like 5 minutes. Try to get your photos and videos taken early on so that you have ample enough time to simply watch and marvel at these magnificent animals during your visit. Again, the time will be over before you know it, and if you've had your camera in front of your face the entire time, you'll have missed the opportunity to actually SEE the gorillas. Make sure to follow the safety rules and regulations- the last thing you need is a massive silverback thinking you've challenged him for supremacy within the family. Not good. Instead, stay as still and as quiet as possible, watching the animals interact naturally. To be honest, the families that see humans routinely are habituated to their presence, so they're not too put out by a bunch of people standing around, snapping countless photos on their cameras.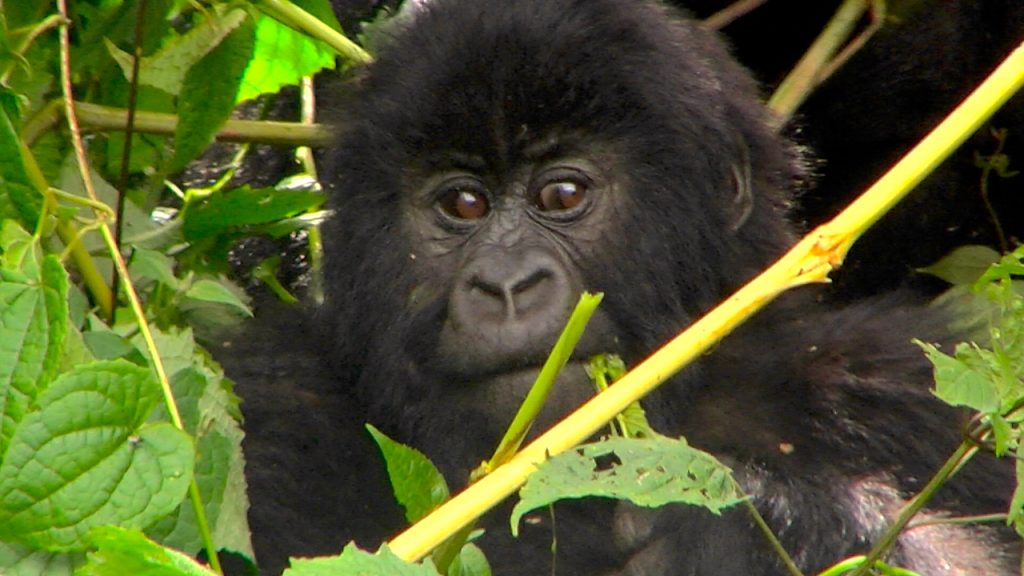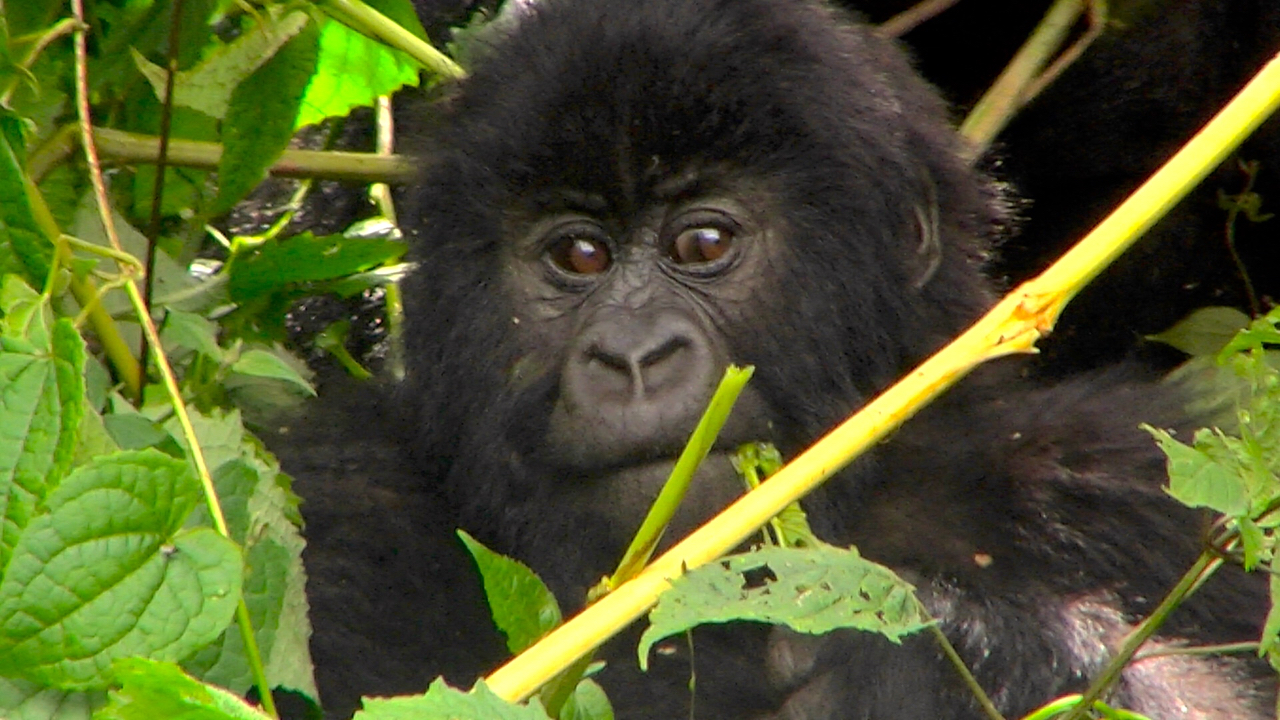 Your guide will let you know when to get your last few photos in, and then it will be time to head back down the mountain. Collect your bags, put your cameras away, and fall in for the slow, quiet hike back down through the jungle. Depending on the length of your trek, you may have time to stop for lunch once you're back in the fields- a great opportunity to recount the visit and review your photos with those in your group. Then it's back to the trucks for the bumpy ride back to the park office.
Mountain Gorilla Trek in Rwanda- there's honestly nothing else like it in the world...