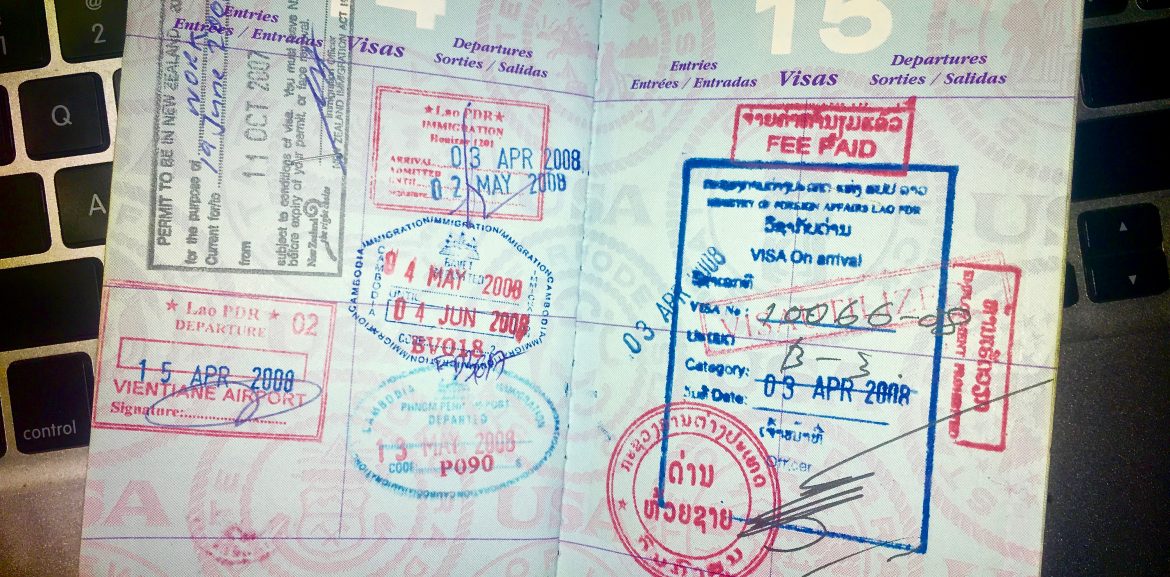 Surprisingly (Or not, depending on where you are from...), "What, exactly, IS a visa?" is one of the most common questions I get asked when talking to someone about traveling. For simplicity's sake, a 'visa' is an official document (Electronic or hard-copy) issued by a particular country that gives it's bearer permission to be in that country for a specified reason and duration. There are innumerable types of visas- work visas, tourist visas, volunteer visas, business visas- each having it's own unique clauses and allowances applying to the bearer. Basically, its a government-issued 'pass' to be in that country for your intended purpose, for a limited amount of time. Thus ends 'Visa Education 101'...
Regardless of where you're headed, if you are traveling internationally, visas are something that need to be considered well in advance of your departure date. The first order of business is to determine what type of visa(s) you will need when traveling to the specific country(ies) on your itinerary. If you plan to work, you will need to look into Work Visas. If you plan to volunteer on a long-term basis, you may need a Volunteer Visa. If you're simply going to travel through the country, a Tourist Visa should be sufficient. Whatever the case may be, it is IMPERATIVE that you decide what type of visa you will require, determine how to apply for that visa (Noting how long it typically takes the country's Department of Immigration to process visa requests), and then do so far enough in advance to have your visa granted PRIOR TO YOUR DEPARTURE. If not, you may find yourself barred from boarding your outbound flight at the beginning of your journey, which would be a slight bummer...
In many cases, Tourist Visas may be granted 'Upon Arrival', meaning you can get them when going through the Customs and Immigration checkpoint at your point of entry (Airport, border crossing, etc.) into your destination country. Still, you MUST check the most recent information available to ensure that you don't find yourself in a holding cell upon your arrival due to lacking the proper visas. Take the time to do the research, and prepare accordingly- your trip will go much more smoothly if you do.
You will also need to consider the fees associated with the visas you will need during your trip, as most countries charge varying amounts for the different visas available. These fees should be included in the budget you outline for your entire trip, as they are inevitably a part of the 'Price of Travel'. Once again, find the most up-to-date information available, and put the total amount required aside.
For visa information, check the appropriate area on both your country's government's website (Americans can find visa requirements and fees for most foreign countries at http://www.travel.state.gov), as well as that on the country(ies) you intend to visit's website(s). Visa fees and availability change frequently, and having the latest information is a MUST.