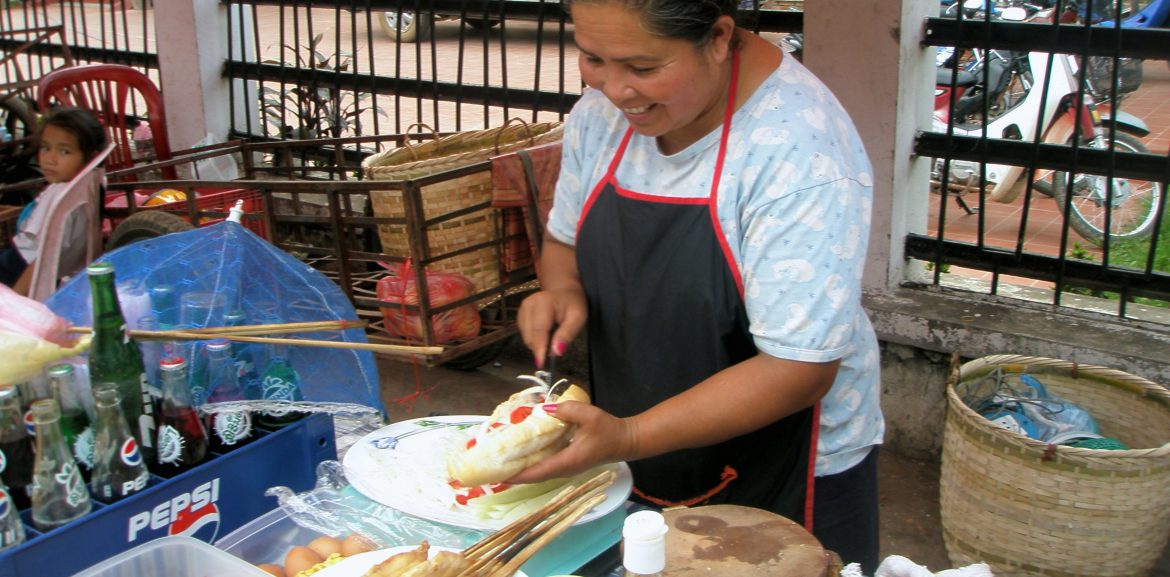 COOK- In many countries, cooking for yourself is usually cheaper than eating at a restaurant. Even if you're not a Master Chef, noodles and meat sauce go a long way.
Travel in a group- It's easier to get discounts if you're with a group. Ride-sharing is a great way to get from place to place, and splitting food and fuel costs make it easier on everyone's budget.
Ask for discounts- you will be surprised how many places you can get discounts just by asking- hostels, hotels, museums, tour booking offices, even bottle shops- anywhere and everywhere- ASK about a discount! (And do it with a charming smile- always helps.)
Use your Student ID- Several countries have discounted pricing for students on everything from bus tickets to museum admission- always ask, and be sure to carry your Student ID.
TAKE THE BUS- or boat, or train. Flying is typically the most expensive means of transportation, so save yourself a few bucks by taking overnight busses and trains. It's a great way to meet fellow travelers, and these overnight trips are an institution on the Backpacker's Trail.
Sleep in dorms- Not only are they significantly cheaper than a private hotel room, hostel dorms are also a great way to meet people from all over the world. You never know who may end up sleeping in the bunk above you... Pack your earplugs.
Camp out- Even if you're not an 'outdoorsy' type, camping is a great way to save some serious money while traveling, especially in Australia and New Zealand. Both of these countries have innumerable 'Caravan Parks' spread across the country, from the big metropolitan cities to the tiny specks of civilization. These campgrounds typically have great facilities- fully-kitted camp kitchens, great showers and restroom blocs, many even have internet, book exchanges, and swimming pools. So buy a cheapo tent, get a sleeping bag, and save some serious cash. Honestly, the stars alone are worth a few nights spent camping.
Pay attention to Daily Deals- many museums, exhibits, and other attractions have certain days of the week that the price of admission is reduced. Check on this, and plan your visits accordingly. Typically, your hotel/hostel's activity desk will be able to provide you with this information. Be sure to ask them about any other discounts they might have with local restaurants or pubs.
Work for accommodation- if you're up for it (Or in a desperate spot), many hostels will allow you to stay for free, provided you spend a few hours cleaning rooms, laundering linens, etc. If you don't mind doing a little work, this is a great way to 'pay' for part of your accommodation during your trip. If you're keen, try to organize an arrangement ahead of time via phone or email- there is always the possibility that someone else may be doing the same thing upon your arrival, and you'll be out of luck if you haven't contacted management prior to.
Shop at street markets- cheaper food, cheaper produce, and good fun to boot. In many SE Asian countries, food in the street markets is super cheap, super fresh, and surprisingly delicious. Sure- its not like eating at McDonald's, but be brave, have a go, and try a few new things out.