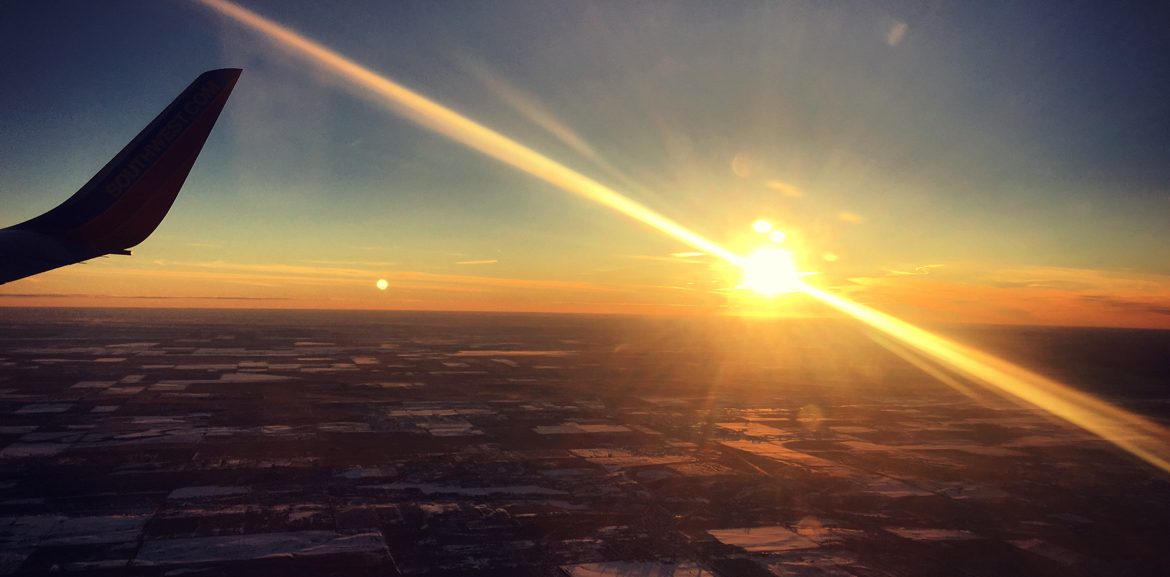 So, you're ready- you've considered your options, realize that you have a unique, 'once-in-a-lifetime'-type opportunity, and that NOW is the time- and you're itching to get started. Get excited- its time to start planning your adventure...
So, where to begin? How do you start planning your trip? If you've read through the 'Getting Started' page, you've probably already thought about how long you may be traveling for, what part of the world you want to visit, and whether or not you want to work and/or volunteer during your trip. These three factors will help guide your planning, and assist you in making sure you've got everything covered prior to your departure.
Regardless of the duration of your trip, it is a good idea to start your planning by creating a 'Must See and Do' list for the part of the world you will be traveling through. Do a little bit of research on the area, and see what sights, activities, and experiences unique to that region jump out at you. This basic list will not only help you come up with places to go and things to see/do, but it will also allow you to chart a practical geographic progression for your trip- as you mark these points of interest on a map, you'll be able to envision a travel route that will allow you to hit them all. Through this, you'll also get a better understanding for the geography of the area, and will start to get a feel for the 'Start' and 'Finish' points of your journey.
As you continue to plan, you may notice that things start to just 'fit together'- kind of like the pieces of a puzzle. Now that you've got your 'Start' point figured out, you can begin to think about your arrival- when will you be going? Where will you stay that first night or two? What is the weather typically like at that time of year? If you have a specific departure date in mind, you can start looking online for cheap flights to get you there. You can start looking for that first night (Or two)'s accommodation. You can check the local weather patterns for the time of year you will be traveling, and start planning your packing list accordingly. It seems like it all starts to snowball, and you've got to make sure you stay focused and organized to ensure you're thinking of everything. It may help to make a checklist, crossing things off as your departure date approaches. Maybe you like to set 'reminders' on your computer or phone. Whatever it takes- stay organized, stay on top of it, and your departure/arrival will go all the more smoothly because of your diligence while planning.
One thing that might possibly get overlooked in the excitement of planning your adventure is perhaps THE most important item to consider during the entire Planning Phase- visas. Tourist visas, work visas, volunteer visas- no matter what type of visa(s) you may require during your trip, it is IMPERATIVE that you identify these beforehand, and apply for them in a timely fashion so as to have them processed PRIOR TO your departure date. Otherwise, you could well find yourself barred from boarding your outbound flight on the eve of your adventure's start, or detained in a holding cell for who knows how long upon arrival at your first destination, waiting for foreign immigration officers to process your paperwork. Either way- a less than ideal start to your trip, for sure. If you are going to be traveling through multiple countries during your trip, make sure to identify the visa requirements and fees for EACH INDIVIDUAL COUNTRY. Every country is different- in some countries, you can get a tourist visa 'on arrival', while in others, you may have to send your passport off to a foreign immigration office weeks ahead of your arrival. Typically, work and volunteer visas are a bit more involved, and require more time and paperwork to be processed. If you are planning to work and/or volunteer at all during your trip, it is EXTREMELY important to apply for these early enough that they are processed prior to your departure date. Major headaches await if you fail to do this. Regardless of what type of visa(s) you'll need, it is up to you to ensure that you have the latest visa information for the country(ies) that you will be traveling through, and that you have all the right forms, fees, and photos required for the processing of those visa(a). Yes, it is all a bit 'clerical', but a definite MUST when traveling abroad. Simply put- no visa, no travel.
Now that you've got the ball rolling on your visas, you can turn your attention to the planning of your actual trip. If you're going to be traveling large distances between stops, you'll want to check on various transportation options- flights, trains, busses, etc. While it may be cheaper to purchase tickets for transportation when you are actually in those locations, you will still want to have a rough estimate in order to adjust your budget accordingly. You may be surprised to find that many countries have very tourist-friendly transportation options, and flying isn't always the best choice. Overnight busses and train rides are a great way to meet fellow travelers, and you'll save yourself a few bucks as well.
Regardless of whether you will be traveling for 2 weeks or 2 months, it is a good idea to have some sort of rough itinerary to keep you moving along during your trip. Trust me, you will inevitably come across that 'special spot'- that one beach, that one town, that one hostel- that one place where, for whatever reason, you just don't want to leave. Moving on from one of those kind of places is tough, for sure, but if you've got a least a rough itinerary for getting all of your 'To Do's' in during your trip, you will have an easier time convincing yourself to say your goodbyes and get a move on. To do this, start with making up a calendar of the time you will be traveling, noting the specific numbers of days you plan on spending in specific locations. Outline where you plan on spending each night (If you don't have specifics of accommodation down, just note the town/city), and make sure to take into account the days you will have to spend travel time getting from place to place (The infamous 'Moving Days'). Once you've laid all of this out, charting in all of your 'Must See's' and 'Must Do's', you'll have a good grasp on what your trip will look like, and where you might have a day or two of flexibility should you come across one of those 'special spots'. Obviously, the more time you're traveling, the more flexibility you will have, but even on a 2-week trip, it is good to have a rough idea of where you're going, how you'll get there, where you'll stay, and what you'll be doing while you are there. One tip- Try not to get TOO detailed here- one of the best aspects of Backpacking is its spontaneity- you never know who you might meet, where you may end up, what unforeseen adventures might be encountered along your route. Leave room for the unknown- these typically turn out to be the best stories and most memorable moments of any trip.
Another important aspect to consider while planning- your budget. You'll want to make sure you have enough funds to pay for your visas, your travel arrangements, accommodation, meals, activities, and souvenirs, along with some extra spending cash for nights at the beach bar and one or two mid-afternoon smoothies. Research is key here- check out fees for any museums and galleries you might want to visit, along with costs of specific activities like bungee jumping or scuba diving. It all adds up, and you don't want to end up BROKE at the end of your trip.
Now that you've planned the majority of your trip, it is time to consider the conclusion. True- going home is never the fun part, but still, it is important to pay attention to the details of your return so that you do not end up stranded half-way around the world, with nowhere to stay and not a penny to your name. Not good. To avoid this, it is a good idea to plan on arriving in the city of your outbound flight at least a day prior to your departure- you never know what may happen during your trip, and cancelled flights, delayed busses, and broken-down trains may slow you down a day or two along the way. Similar to your arrival, have your accommodation organized before you get there- this will save you any additional stress if you are running a little bit behind or things haven't gone 'exactly' as planned (Which they won't...). Having accommodation in mind also allows you to plan out exactly how you will be getting to the airport to catch your flight home. Again, do a little research to find out if there is an airport shuttle, a public bus, if you can take a train, etc., and have a plan for getting to the airport in mind. As always, the more you have planned out here, the more rush and stress you will avoid.
So there you go. A few tips and a little practical insight into how to go about planning your trip. Hopefully now you've got a better idea of what your trip will look like, how you'll be getting from place to place, and, most importantly, all of the amazing places you will see and incredible things you will do along the way. Pay attention to the details, make sure you've got your visa(s), and GET EXCITED! Your adventure is right around the corner...
Next Course: What to Pack...