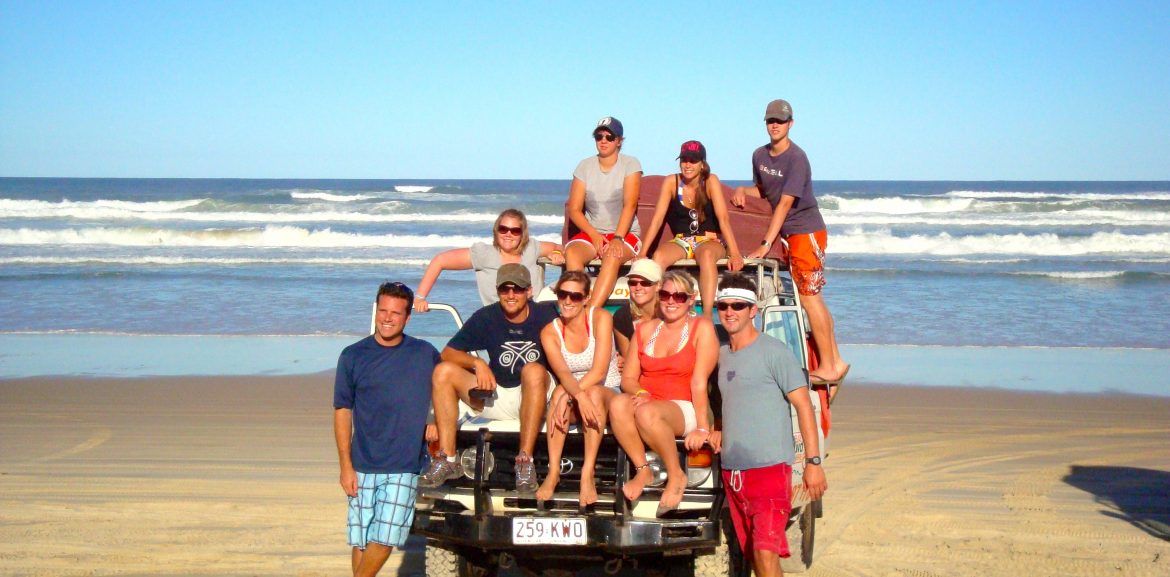 So, some of you may be asking 'What, exactly, IS 'Backpacking'?' Well, that, my friends, is a bit difficult to nail down. For many people, especially those in the US, the word 'backpacking' is most readily associated with back-country hiking, carry-in/carry-out camping, and 'roughing it'- a specific 'type' of trip. For me, 'backpacking' is a STYLE of travel- experiential travel at its purest. It's a way of seeing, exploring, and experiencing the world, and doing it on a budget. In truth, this 'backpacking' style of travel is different for each individual- we all set out with our own dreams, our own goals, our own reasons for traveling. Still, regardless of these differences, there are always a few characteristics that every backpacker has in common- an inclination towards adventure and excitement, a desire to learn about and experience foreign cultures, a daring spirit that longs to explore the unknown. For a backpacker, it really is all about the experience...
At its heart, backpacking, while being an experience in-and-of itself, is 'experiential travel'- it's about getting a first-hand understanding of a new place, an authentic experience in a different culture. It's about broadening your horizons, removing the preconceptions in your mind, and diving in head first, open to whatever adventures and discoveries may come. Backpacking is about getting beyond the all-inclusive resorts, out of the isolating hotels, and breaking free of the so-called 'norms' typical of today's 'corporate travel'. It's about meeting fellow travelers, joining the 'Brotherhood of the Backpack', and getting out there- 'Getting amongst it', as one of my favorite Aussies likes to say.
As mentioned above, Backpacking is a STYLE of travel- it's staying in hostels; it's camping out under the stars; it's cooking for yourself (at times); it's taking the locals' bus. By '5-star standards', it definitely leans towards 'roughing it'. But, if you're on a budget (Honestly, who isn't?), are interested in meeting new people (ditto), want to have an authentic experience during your trip, and are willing to be a bit flexible, backpacking is an ideal method of travel. It is MUCH cheaper than going '5-star'; it inherently puts you in contact with other travelers from around the world; it gets you in amongst the locals and their communities- all good things. The trade-offs of 'luxury travel' pale in comparison, especially when considering an extended-length trip. Longer trips mean more expensive trips, and backpacking is a great way to extend your travel funds while traveling for a longer period of time.
In reality, 'Backpacking' is what you make it- therein lies the beauty of it. It is YOUR trip, and YOU get to figure it out. YOU get to plan it- you decide where you'll be staying, what you'll be seeing, how you'll be getting from place to place. YOU get to decide what activities you'll be doing, what fears you'll be brave enough to face, what incredible experiences will shape and define your trip. YOU make the decisions on just how much you want to 'rough it', or whether you want to splurge on a night in a fancy hotel and a nice dinner. It's ALL up to YOU, which is a pretty rare- and pretty awesome- position to be in. You've got the entire WORLD at your fingertips- take advantage of the opportunity and GET OUT THERE!!!
Backpacking is: mountain tops, coral reefs, sand dunes, swimming holes, deserted beaches, crowded streets, ancient temples, modern cities, massive wildernesses, tiny islands, dense jungles, arid deserts
Backpacking is: overnight bus rides, rickshaws, tuk-tuks, cross-country trains, mini-buses, 'hoofing it', taxis, ferries, airplanes, makoros, subways, boats, public buses, and thousands upon thousands of motorbikes
Backpacking is: a nap on the beach, getting left at the border, jumping off a bridge, sipping local wine
Backpacking is: hostels, campsites, hotels, guesthouses, couch-surfing, and sleeping on a friend's floor
Backpacking is: a beautiful sunrise on the beach, a stormy night in a tent, a funky smell in a dorm room, a long wait at a bus terminal
Backpacking is: swimming with sharks, running from rhinos, cuddling with koalas, feeding an elephant, kissing a giraffe
Backpacking is: facing your fears and getting out of your comfort zone
Backpacking is: adventure, the unknown, exploring, enlightening, seeking, searching, wandering, wondering, expecting the unexpected
Backpacking is: learning new languages, meeting new people, experiencing foreign cultures, trying new food, discovering the undiscovered
Backpacking is: 'roughing it', 'making due', 'getting by', 'expecting the worst' (So you're not let down and thus always pleasantly surprised...)
Backpacking is: a stranger's smile, a friendly 'Hello!' in a foreign language, an impromptu dance party, a quiet hammock and a good book
Backpacking is: beach parties, backpacker bars, random nights out, bonfire bbqs, common room all-nighters
Backpacking is: body paint, henna tattoos, random piercings, dreadlocks, hippie pants, tan lines, and flip-flops
Backpacking is: NOT EASY, exhausting at times, overwhelming, challenging
Backpacking is: 'Moving Day', dirty laundry, smelly socks, wet clothes, broken backpacks, blisters and bruises
Backpacking is: holding your breath, pumping your fist, closing your eyes, opening your mind, keeling over, powering through, living it up, slowing time down
Backpacking is: freedom- the freedom to go where you want, when you want, how you want.
Backpacking is: AMAZING. Get amongst it...
Next Course: Is 'Backpacking' for ME?